Fun on a Friday evening
BFG (our Big Friendly Group) is an hour of high energy fun and games every Friday evening in term time for primary school aged children. Every week the children get to choose between crafts, active games, board games, console games and sports (usually football) in a safe, fun and affirming environment. We usually finish with "The Big Idea", a very brief thought for the day, and drinks and snacks.
Subs are just 50p but your first week is always free. We'd love you to join us.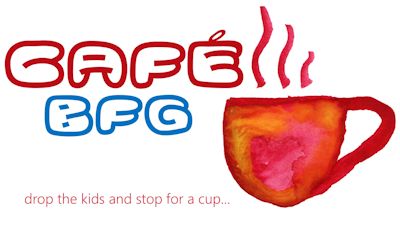 While your kids are at BFG, why not drop into our "Café BFG" for free drinks and cakes and lots of friendly chat?