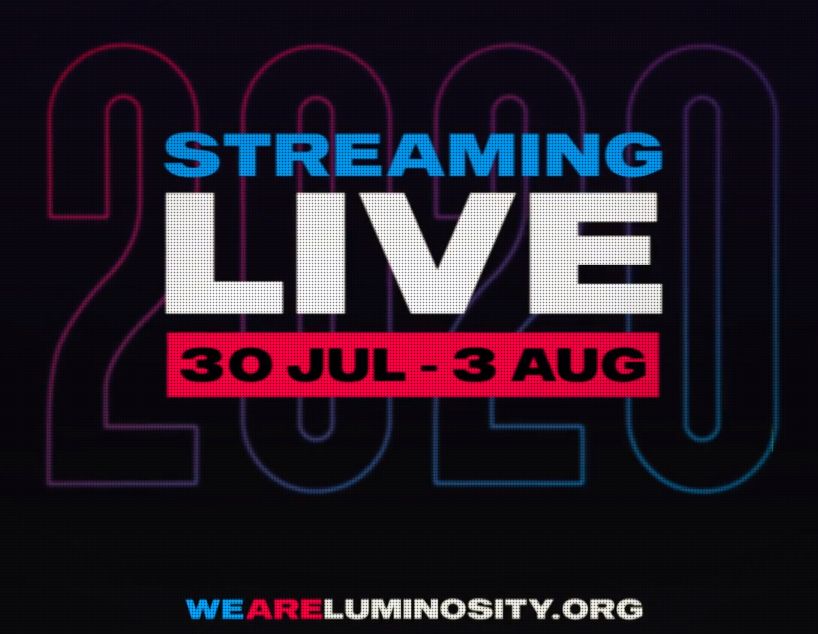 So here's the plan: Luminosity is going to be streaming on YouTube and Instagram from Thursday evening on July 30th right through to Monday morning, so basically the same length as Soul Survivor back in the olden days. And there's loads to watch and join in with…
Each morning at 9am (yeah, I know, clearly they've never even met a teenager, what can I say?) they're doing something called "Crumpets, Cereal and Chat". It lasts twenty minutes and it's going to be a kind of daily devotional.
Then through the day there are seminars, some of which are Luminosity specific and some of which are open to the whole of New Wine. We'll do what we do at Soul Survivor and give you a daily run-down of the seminars you can go to. There are also the New Wine main morning sessions which should be pretty cool too. You can download the whole programme here.
Then comes the main event. Each evening at 7.30pm there's a Luminosity main session with worship, teaching and prayer ministry and we are going to get together at TBC to watch these on the big screen together, in a socially distanced kind of way. Depending how many people sign up we will either do this in the Thomas Room or in the worship room. What happens around that is going to be a bit weather dependant so you're going to have to deal with us making firm plans a bit nearer the time and possibly changing them at the last minute. We would like to have a bit of time after each session to chat about them, maybe to eat but we're definitely not allowed to do that indoors (or to share food obvs) and just to hang out together a bit. One night we might get pizza delivered, one night we might sit around a fire basket, one night we might stay indoors and do the Luminosity Afterparty Quiz Night.
Your hosts for the week are going to be Karen and Paul, and we are very much hoping that some other leaders will be dropping in too. We'd love you to sign up for the whole thing but if you have work or other commitments that mean you can only do some sessions, that's completely fine too.
Here are some practicalities. We're going to ask you to bring your own chair, preferably of the camping type. This means that we don't need to worry about cleaning furniture between sessions because you'll be sitting in the same place each night and you can take your chair outdoors if we go outside afterwards. You'll also need to bring all your own snacks and a drink each night because we can't provide anything like that. The deal in the building is that you're not supposed to touch anything you don't have to, so expect lots of hand gel and basically staying in one room (we're even supposed to discourage you from using the toilet but, you know, if you have to you have to…). We also really need you to sign up in advance because we need to be careful about social distancing and so we really need to know who is coming. So please fill in the form below.
Most of all, I know this is weird and we'd all far rather be at Soul Survivor or DTI doing all this for real, but God is still in it and He is going to speak and move in your life during the course of the weekend, if you let him. So please come with an expectant attitude and let's see what God has in store for us!