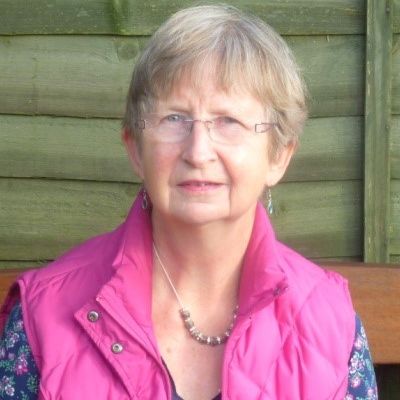 Penny's story
God has been there all the time… keeping me going when I didn't want to
I became a Christian in my teens and was baptised (at Dagnall Street Baptist Church, St Albans) in May 1965 aged 16.
Following my marriage to David W in the 1970's, my regular attendance at church lapsed and my faith took a back seat.
On the birth of our daughter Elizabeth in 1979 I felt the need to return to church, so that Elizabeth could receive a Christian upbringing supported by the church family.  In view of what followed, I have always believed that God prompted me to go back to church at that time.
In 1984 when Elizabeth was 4, we as a family went on holiday to Cornwall.  On the second weekend of our holiday, while swimming from Porth Towan beach, David was caught in a strong rip current and drowned, while Elizabeth and I were playing on the beach.  A local surfer and his family supported us, and called the coastguard, and the police who took us back to our holiday cottage.  On our return home to St Albans we were immediately supported by friends at church.  As I began to rebuild my life I knew I was surrounded by the love of the church family and friends.  I don't know how I would have got through that time without them.  Elizabeth started school and I had time to become actively involved in church life.
Three years later having joined a dating agency for single parents, I met and married John, a self employed owner of a successful local hardware store.   After 7 years happy marriage, John suffered a severe mental health breakdown, linked to the imminent failure of his business. Following a time in mental health hospital, he came home seemingly improved for a few weeks. However he could not see a happy future for himself or us his family, and sadly he took his own life in February 1995.
Once again, my church family stepped up and supported me through this difficult time.  What would I have done without them?  God had put me in the right place with all the loving support I needed for these unexpected life events.
In November 1997 I remarried (another David) – this time an old family friend of 25 years standing.  His first wife, an old school friend of mine had died of ovarian cancer in 1988.  The families had kept in touch over the years and David's three children and my Elizabeth knew each other from birth.   Combining the two families was surprisingly easy, if hard work with 4 teenagers in the house.  David's work brought him to Gosport and we moved to Hamble in July 2000, leaving his 2 daughters, now working, in a flat in St Albans.  David's youngest son Richard and Elizabeth, now studying  at Lancaster University, came to Hamble with us.
In 2002 I came to TBC for the first time, having attended St Andrew's Anglican Church in Hamble for the previous 18 months; my Baptist heritage took precedence, and I joined TBC in January 2003.   There followed 11 years of settled family life, with the children all grown up with partners of their own.  I had become happily involved in church life in TBC in Admin work and house group. However, in 2013 another blow fell.  David was diagnosed with lung cancer, and despite aggressive chemo and radiotherapy, he died in September 2014.  And again, the loving support of the church family and in particular my loving and encouraging house group, made a significant difference to me and my recovery.
God has been there all the time, putting me in the right place and placing people in my life to make a difference, and keeping me going when I didn't want to.