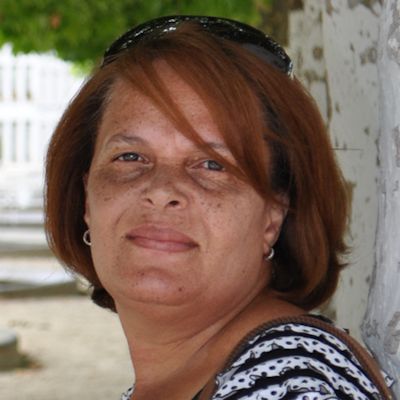 Mavis's story
my transformation began the moment I committed to reading my Bible…
About three years ago my daughter told me something her pastor had said to the congregation: "Read your Bible so you can get to know God, and I look forward to hearing your testimonies at the end of the year". That statement rested on my heart; it got my attention. Although I had been baptised some 25 years ago I had never really read the Bible through. I had read a few books of the Bible and an odd chapter here and there. I decided I needed to read the Bible through. I wanted to gain a deeper fellowship with God. Jeremiah 29:13 says:
You will seek me and find me when you seek me with all your heart.
I downloaded the Bible app on my phone and looked for a reading plan to help me read the Bible through in a year. In January 2016 I started my first read through of the Bible. (And now am on my third!)  However, my transformation began the moment I committed to reading my Bible every day.
In April 2016 I read about fasting; that got my attention again. I searched the Bible for verses about fasting and read them all. I wanted to get a better understanding. I looked up Isaiah 58:5 Matthew 4:2, Matthew 6 16,17 but Mark 2:20 was the verse that really spoke to me. I prayed for God's guidance on this and I was led to embark on my fasting journey. I had done all my Bible research and was satisfied in my spirit.
I told my husband Godfrey of my plans, so that he would understand what was going on and support me. Then I fasted for 10 days, taking only water and praying.
Day One was not as difficult as I thought. Each time I prayed and sought the Lord it became much easier. Before I knew it I was on Day Ten!
I could not believe the way I felt as each day of the fast went by. I was renewed, cleansed; a remarkable sense of joy, love, peace filled my soul. I realized that these are the gifts of the Holy Spirit. In our house group, I was filled with wisdom and I would say things that made me marvel where they had come from. My understanding of the Lord's word was enhanced; I would read the Bible and all of a sudden, I would understand the passage much better than before. The confidence within me is truly amazing. I have fasted twice in the last two years and am amazed to see how God is leading me in my daily walk with Him as I continue to read His word.