We are currently recruiting for two roles at TBC:
Associate Minister (Worship and Discipleship)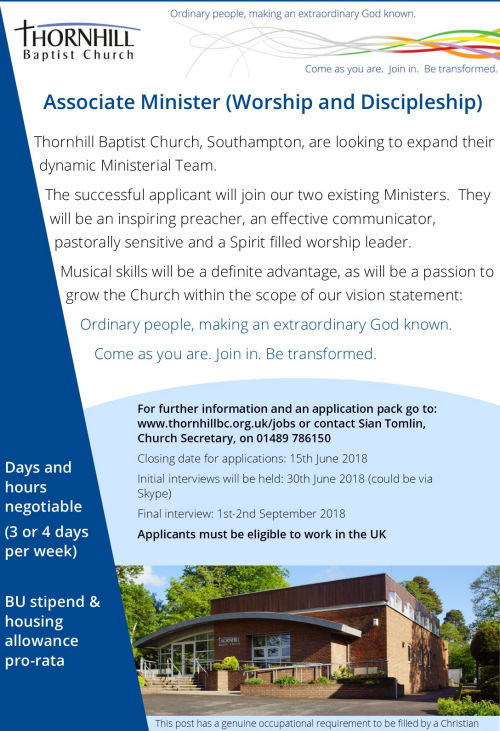 In September last year our Senior Minister moved on leaving two other ministers: Astrid Vaswani our Community Minister and Paul Vaswani our Youth, Children and Families minister. As a church we embarked on a process of re-evaluating our staff team in the light of our vision statement and seeking God for the right shape of team for the future. The outcome of this process was the decision that we would not look for a new Senior Minister in the traditional sense, but that we would build a team of three ministers with complementary strengths and responsibilities. Paul has been asked to be the team leader but will retain his youth and children's responsibilities, Astrid will continue as Community Minister as well as taking on some pastoral responsibilities and the third minister will take the lead in worship and discipleship as well as a share of preaching and pastoral care.
Anyone interested in finding out more about the role should download an information pack from here, or contact Sian Tomlin the church secretary if you would like a copy of the pack posted to you.
Volunteer Intern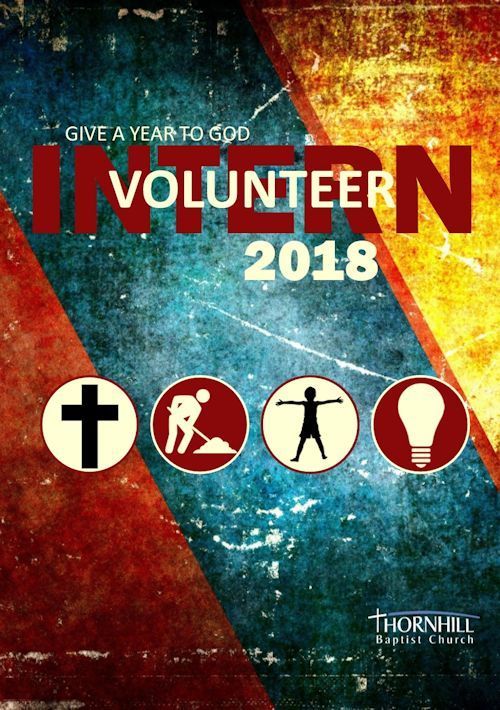 The Person
Are you young at heart and considering full time ministry?
Do you have a passion to…
• go deeper with God
• serve a local community
• make Jesus known to children and young people
• experience team-work in a local church
The Role
To contribute to the life, vision, ministry and leadership of the church as a Volunteer Intern. You will have opportunities to serve primarily within the youth and children's ministry of the church but with time to explore other areas of involvement as well. The aim is to allow you to explore your areas of gifting and calling and so the exact role description will depend very much on the person appointed.
The Next Step
For more information download an information pack from here or contact Paul Vaswani.